PERSONAL INSURANCE QUOTES
BUSINESS INSURANCE QUOTES
FAST AND EASY SPECIAL EVENT LIABILITY INSURANCE PROPOSAL FOR BUSY PEOPLE
SPECIAL EVENTS
If you are having a public event whether a wedding and reception, concert, family renuion, party or festival you need the protection of Special Event Insurance. Our Event Liability Insurance is designed to protect the policyholder against lawsuits, claims made related to bodily injury of others, and property damage to the rented premise. It will also satisfy the requirements of the owner or organization renting the premises.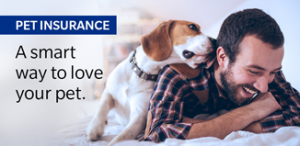 PETS
There are many tough choices we're faced with in life, but Earl Simons Agency believes you shouldn't have to make one when it comes to your pet, like when your pet gets sick or hurt and the vet bills start adding up.
Pet Insurance provides coverage when your pet needs medical care for unexpected accidents, illnesses, emergency care and every day conditions as well as provides optional coverage for routine and preventative care.
What can Pet Insurance cover?
Earl Simons Agency has chosen Pets Best, a trusted leader in Pet Insurance to offer the following coverages:
Accident & Illness Plans:

Protect your pet by making sure that they're covered for the unexpected accidents and illnesses. Plans from Pets Best offer you comprehensive coverage for:
Injuries

Illnesses such as allergies and diabetes

Surgeries

Hereditary and congenital conditions

Prescription medications

Cancer treatments

Acupuncture & Chiropractic care

Physical rehabilitation
Routine/Wellness Coverage:
Routine and preventive care helps to catch diseases early to help your pet have a longer, happier life. Coverage includes annual wellness exams, routine shots, flea/tick/heartworm medications, spaying & neutering, routine diagnostic tests, routine dental.
Specialized Coverage Plans:
Pets Best offers Accident Only Plans to cover broken legs, snake bites and accidental swallowing for customers wanting coverage just for accidents.
Why buy Pet Insurance through Earl Simons Agency and Pets Best?
5% discount on Pet Insurance for current customers

Choose any licensed veterinarian or specialist

File claims and manage your account online

Most claims processed within 5 days

Free direct deposit reimbursements

Coverage for about the cost of pet food 
Start today with a Pet insurance proposal online, or call 1-562-803-9501 to speak with an Agent.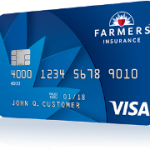 CREDIT CARD
Introducing the Farmers Rewards Visa Card
Apply for the Farmers Rewards Visa and Visa Signature cards and watch your rewards add up quickly. Once you become a cardholder, you'll start enjoying exclusive benefits and rewards. Use your points for a credit card statement credit to offset purchases or redeem points for travel, gift cards, and merchandise.